Meet two charming Maine Coons, Artemis and Apollo, who have built a sizable following on Instagram thanks to their human companion, Reka Komoli. Based in London with owners Reka and Peter, this feline duo has amassed over 117,000 followers on the photo-sharing platform. In 2018, they released their first book which chronicles their lives and adventures, and also features a calendar. They even went on a photo tour of Scotland in preparation for their next book. With modeling gigs and public appearances on the horizon, it seems like these cats are not slowing down anytime soon in 2019. Reka jokes that they might even be planning to take over the world. Speaking of plans, Reka's goal is for them to finish their upcoming book which is an ambitious project involving hundreds of beautiful photos that tell the story of Artemis and Apollo's quest for the medieval Holy Catnip. It's a thrilling adventure with some comedic moments thrown in for good measure.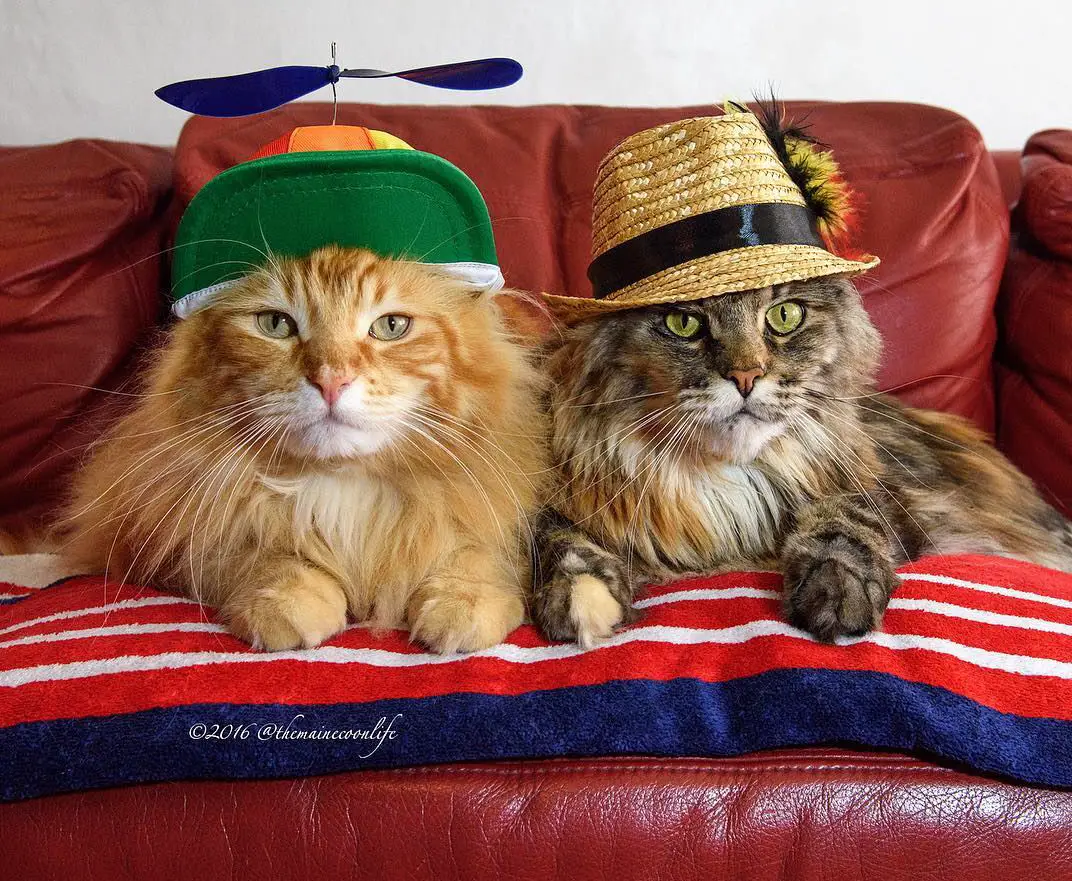 After our first trip to Scotland, we're planning another one this summer to capture more memorable moments. We've learned from our mistakes and hope to create an entire series if things go well. The next stops are Wales, Ireland, and England. Although Reka is now a proud cat mom to Artemis and Apollo, she hasn't always owned cats. Growing up, she had dogs and even a ferret named Clark Snow, who was her faithful companion for over eight years until he passed away in 2014. During this time, Reka saw Jonesy, also known as the O2 cat, in TV commercials and was captivated by the Maine Coon's stunning appearance.
Reka shares her love for Maine Coon cats, specifically their size and distinctive features. She and her partner decided to adopt two cats, Artemis and Apollo, as they travel frequently due to work. The cats, who are adoptive siblings, bonded quickly after a few days. Reka started their Instagram account as a joke, but it quickly gained popularity with long-term followers who appreciate the joy and fun that the cats bring. Reka explains that the cats aren't trained but have been modeling for her since they were kittens. Their favorite set-ups are outdoor photographs, where the natural light brings out the amazing colors of their coats. Despite their exciting lifestyles, the cats are still loving companions who enjoy human interaction and "me" time.